Host/Producer, Stitcher
In January 2018, I was hired to take over as lead producer, writer, interviewer, and on-air host of the beloved non-fiction narrative podcast. Created in 2010 by Hillary Frank to be a "parenting show for everyone," episodes cover topics ranging from women's reproductive healthcare to the kids' song "Baby Shark."

SAMPLE EPISODES:

#165: The 36 Qs to Ask Your Partner Before Having Kids
#191: Dani Shapiro's Family Secret
#207: Aack! How Cathy Guisewite Became a Mom

Before leaving the show, I crafted a special 3-part series called "The Single Lady's Guide to Sperm Shopping" about my own path towards becoming a parent.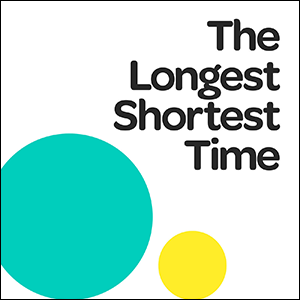 Host/Producer, Panoply
Starting in September 2016, Why Oh Why was an instant hit show. We were named a best new podcast by The New York Times, NPR, Huffington Post, Time Magazine, GQ, IndieWire, Esquire and Apple Podcasts.

SAMPLE EPISODES:

#1: The Single Straight Guy Focus Group
#8: How Will I Know
#58: Just Another Sad Love Song

"Andrea Silenzi plays both host and subject, delving into strangers' romantic entanglements and processing her own with the same warm, wry curiosity."
- The New York Times

"Andrea Silenzi, the host and creator of this bizarre podcast, is a genius of the cringe. Her show interrogates romance and human relationships in the digital age, but it does so in a manner that defies shape and form."
- Vulture